ABOUT GLEN WAVERLEY
Located at 73-75 Kingsway in Kingsway Central, Glen Waverley, Victoria, this area is under construction and available for lease to a diverse array of tenants. This versatile space caters to a variety of tenant mixes, spanning from entertainment and office/medical spaces to an assortment of dining establishments. Kingsway Central stretches from its start at the northern point next to High Street, running parallel to Springvale Road in a north-south direction. It gracefully curves eastward at its southern end to meet Springvale Road in a T-intersection. Two significant shopping centres define this area. The Glen Shopping Centre, found at the northern edge, offers extensive convenience with over 3,500 parking spaces. At the opposite southern end, Century City Walk features Village Cinemas, along with entertainment venues like Strike Bowling Bar, eateries, a tavern, and Novotel and Ibis accommodations. Ease of travel is emphasized by the Glen Waverley railway station located just west of the midpoint. This location also serves as a civic focal point, housing the City of Monash City Council and Civic Centre and Glen Waverley Public Library With its well-connected accessibility and community amenities, 73-75 Kingsway in Kingsway Central serves as a practical and engaging space for various activities.
LOCATION Kingsway Central, Glen Waverley
STORE FORMAT San Churro Chocolateria
INVESTMENT TBC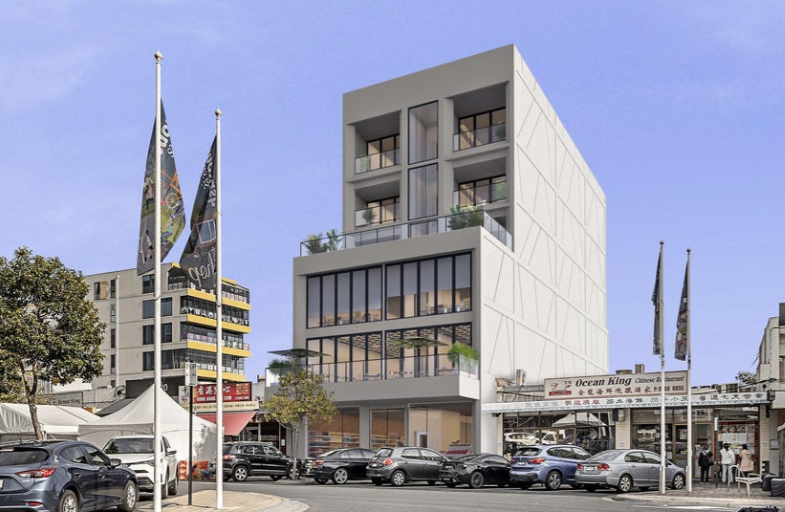 "San Churro is like an extended family, and help is always provided with every aspect of my business. From marketing to operations, menu to the design of our store, everything is taken care of. This means I can focus on running my business and making it profitable"
- Karan, Launceston & Salamanca
"The San Churro Support Office and Management team are highly motivated and have long-term commitment and strategies to expand the brand. They are also very transparent with business goals and communicate them to Franchise Partners on a regular basis."
- Jay, Werribee & Plenty Valley
"When we were looking at a number of different Franchise brands, we chose San Churro because we loved the culture and it was clear that the Support Office team was extremely supportive and have genuine care for their Franchise Partners"
- Katie, Cockburn, Carousel & Fremantle
"Running a San Churro is hard work but it's very rewarding and there are so many learning opportunities. The Support Office always listens and makes things happen for us, whether it's renovating our stores, creating delicious products or getting warehouse orders to our stores efficiently."
- Lidia & Zoran, Carlton, Watergardens & QV
AWARDS & RECOGNITIONS
The Franchise Council of Australia named us 2019 Winner of the Australian Established Franchisor of the Year.
"It (winning this award) means more for our franchise partners and all the hard work and millions of hours that's gone into the concept over the last 13 years, and we stand on the shoulders of that" –  Founder, Giro Maurici.
FAQs
1. What is the initial investment when opening a traditional San Churro store?
The cost of opening a brand new San Churro store varies depending on the size, location and format of the site, however the average initial investment ranges from approximately $350,000 to $550,000. This cost includes start-up fees, training fees, and store design and build costs.
Occasionally there will be an opportunity to invest in an existing San Churro store.
2. How can I finance my business?
There are many ways you can fund a San Churro:
From savings

Borrowing against existing personal assets

Borrowing a portion against the plant equipment purchased by the business

Using ready cash from the sale of an existing business or property

Borrow against the new San Churro business
San Churro currently has a preferred lending status with ANZ and CFI. Both specialise in franchise lending and have all the details of our franchise system.
3. How long has San Churro been in business?
San Churro commenced business in September 2004. The first store opened its doors in March 2006 in Fitzroy, Victoria.
4. Does San Churro help with location selection and the lease?
The San Churro Franchise Development team locates new potential San Churro store sites, however we are open to suggestions from prospective Franchise Partners who have a location of interest. The final decision on all new sites will be at San Churro's discretion.
We then work closely with new Franchise Partners in negotiating with landlords to secure the best possible lease arrangement. The Franchise Partner will ultimately enter into the lease in their entity.
5. What is the average size of a San Churro store?
The ideal size of a San Churro store is approximately 60 – 175sqm, preferably with prominent frontage, highly visible signage opportunities and outdoor seating.
6. How long will it take to open a San Churro store?
It takes time to find the perfect San Churro site and work through the negotiation process. Once the site has been selected, designing and building a San Churro store takes approximately 12 – 18 weeks.
7. Am I required to work in the store?
Yes, we believe that it is vital that our Franchise Partners work in their stores. The best stores are those that the Franchise Partner operates as this ensures that they remain familiar with the store's day-to-day operations and that their valued customers are experiencing the exceptional standards of service that they expect from a San Churro store.
8. What kind of training support is provided?
San Churro Chocolateria conducts a comprehensive 6-week Induction course for all Franchise Partners. Throughout this training, you will learn everything from how to make the perfect churros to how to manage a successful business.
In addition to the 6 weeks of Induction Training, the San Churro Support Office team will work with you to recruit your new team and provide initial training for your staff. The team will also be there to help set up your new store and work with you during your first week of trade.
9. What happens once my store opens?
Our dedicated San Churro Support Office team is always on call to provide ongoing support in all areas of your business including training, operations, marketing, finance, IT and more. There are also many opportunities to connect with the San Churro network with regional and national meetings. Our committed Business Development Managers will also conduct regular store visits to help your business be the best it can be. 
10. What kind of return can I expect from the operation of a San Churro franchise?
When you submit an application and pay your application fee, we will provide you with a copy of our current Disclosure Document, which will give some historical financial information based on the performance of our actual stores. We recommend that you enlist the assistance of professional business, accounting and legal advisers to assess the viability of the business.
Due to the significant variables affecting the profitable performance of each franchise, it is inappropriate for us to make any representation to you on the potential level of sales and profitability of any existing or new store.